Maritime Crewing Software Solutions
Vessel crew management software
Soft-Team offers crew management software for ships and vessels in the maritime industry. The software is special designed for the payroll and crewing department.
Read more about the Crewing Module below, or book a free demo – or contact us right away.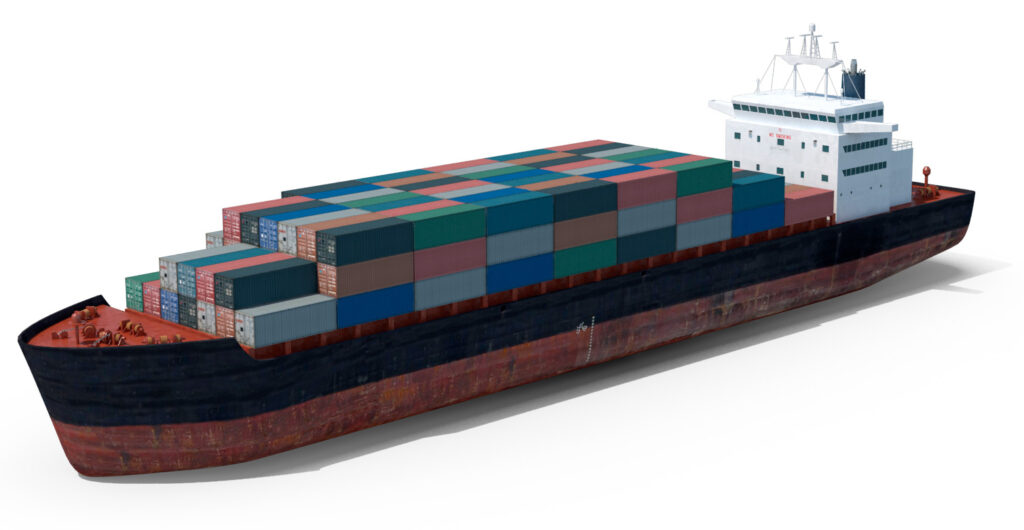 Crewing Module
Overview
OMEGA is a very flexible, powerful and user-friendly crew management system designed to meet the most demanding requirements from global organizations.
The system is specially designed for the payroll and crewing department, which is in charge of crew planning and salary accounts.
OMEGA is a Danish product for global use and has been developed in co-operation with several shipping companies during many years. We continue to develop the software in order to have one of the best products on the market. The new 2020-version is a fully and complete 64-bit version.
Crew Management
The Crew Management module is the basic module and includes all necessary routines for managing the crew information. OMEGA contains a large and informative database with crew information such as:
· Personal Basic Data
· Crew Documents, Passport, Visa, Seamans Book
· Crew Certificates
· Contract Information
· Clothing information
· Medical and Vaccinations
· Next of Kin
· Courses and Certificates
· Sailing History & Sea Service
· Evaluations and Appraisal Forms
· Payroll related information
Crew Planning
The Crew Planning Module allows long term planning based on each ship's Manning setup including information on service days (on board days), vacations, courses, travel days etc.
The module is using a graphic long term planning illu-stration (Gant Chart) which gives the user the possibility to apply different colours for different tasks.
Furthermore, the system contains an advanced search routine which is used to find the optimal crew members for a scheduled crew change. Items like valid certificates, leave, availibility, check for overlapping schedules are all in force during system search.
Crew Change Letter, Travel Letter, Travel Plans, Crew Change Check List, Letter of Guarantee, Invitation Letter etc. can be printed for each crew member or emailed to each person and/or agency.
Travel Planning and Flight Requests
OMEGA has functionality for requesting electronically to several different travel agencies. This makes it easy to request flight tickets and receive the electronic ticket (the eTicket) directly into OMEGA. OMEGA has built-in interfaces to several  travel agencies.
Crew History and Crew Sea Service
OMEGA has a detailed crew history, where every assignment is registered and stored. All kinds of assignments can be entered e.g. on board period, time at home, courses, sickness and travel.
Additionally all previous sea service can be registered into the system including information on vessel types and position. When calculating sea service experience OMEGA uses both the crew history and sea service.
This also gives the possibility to print a Crew List based on present or past periods.
Course- and Certificate Administration
The Course and Certificate module contains routines for administration of each crew member's certificates and courses.
It has several reports, incl. course letters, course list, list of expiry documents etc. It also includes automatic monitoring and warnings for the user, whenever an expiry date is approaching or overdue.
Course Planning
The Course Planning module offers routines when planning courses for the crew members. Course letters can be printed, and when a course is approved each crew member's Crew History and Course History are automatically updated. Built-in queries make it easy to find crew members at home and available for a certain course in the future. That way the course planning will be more efficient.
Warnings and Alerts
Whenever a course or certificate's expiry date is approaching, the user will be warned on the screen. In this way, the Crew manager can secure and renew the certificates in time. The warning can also be emailed directly to the crew member, so he/she can take action instantly.
 OMEGA has many reports for printing courses and certificates. E.g. the Expiry Report has the possibility to print which courses and certificates should be renewed within a given period in the future. Another report prints all documents and certificates which are missing for each crew member according to the Certificate Template.
Certificate Template
In the certificate template it is possible to register all mandatory and company required certificates and courses. All templates are defined for each vessel and for each position and will make it possible for OMEGA to monitor and alert whenever documents are missing or about to expire. The validity period and warning period can be set up individually for each certificate. Already when planning a crew member to a new position, checks will be performed against the certificate template and a war-ning is given if he/she does not comply with requirements.
Electronic Document Handling (E-DOC)
E-DOC is a module, which makes it possible to hold documents, scanned certificates, digital images and other external files. The purpose is to be able to browse through all scanned documents quick and easy. The electronic documents can easily be viewed, printed or emailed to the vessel or an agent by    OMEGA's built-in mail client program.
Scanned documents received by email and/or scanner can automatically be saved in each crew member's E-DOC folder. If the company has a crew agency associated it can be granted access to OMEGA via the Internet, e.g. using Citrix. Through that connection the crew agency has the possibility to upload scanned documents directly to the crew member's E-DOC folder or to send them via email to our special auto-doc-import function.
Appraisal Module
In the OMEGA Appraisal module it is possible to manage evaluations, score recording, promotion indicators and appraisal interviews for each employee. The appraisal forms can be filled in in 3 different ways:
1. Entered by the Master on board the vessel in
    SEAMANAGER and automatically transferred to
    OMEGA
2. Entered directly at the office in OMEGA
3. Entered in our Senior Officer Evaluation System
Reports
All reports are printed and defined by OMEGA's built-in End User Report Generator, which allows the end user to modify existing reports and creating new.
All reports in OMEGA can be viewed on screen, printed on printer, sent by email or saved as an MS-Excel file or PDF file. OMEGA's crewing module contains more then 100 predefined reports, such as:
·  Crew Cards incl. bio data
·  Crew Lists
·  Address and Telephone Lists
·  Lists of Employees
·  Crew History and Sea Service Report
·  Birthday and Jubilee Report
·  Expiry Reports
·  Medical Report
·  Officers Who Is Where Report
·  Officers Matrix (OCIMF / Q88)
·  Retention Rate Report (INTERTANKO)
·  Crew Planning and Crew Change Reports
·  Course– and Certificate Reports
·  Course Planning
·  IMO Lists
·  Travel Requests Report
·  Graphics Long Term Planning Lists
·  Vessel Schedule
·  Co-Sailing Report
·  Senior Officers Report
·  Next-of-Kin Report